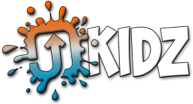 Ages: Kindergarten – 5th
In J Kidz, we are extremely passionate about pouring the love of Christ into our children. We believe in teaching them they can trust God, and He is always with them.
Welcome to J-Kidz, where the fun never stops! Our church childcare is the perfect place for your little ones ages kindergarten to 5th grade to learn, play, and grow in their faith. Let's make some unforgettable memories together!
Join Us
What is J-Kidz?
J-Kidz is dedicated to partnering with parents to lead children to become fully devoted followers of Christ. Through age-specific lessons, activities, and small groups, your children—kindergarten-5th grade—learn biblical truths and real-life application.
Don't miss this great opportunity to help your children learn more about God's love.
Check out J-Kidz at Journey Church this weekend!
What to Expect
On your first visit, just look for the J-Kidz' Guest Services area. You'll be greeted by a JKidz leader eager to meet your family and you'll learn how J-Kidz works. We'll be there every step of the way (right up to your child's room), so feel free to ask questions!
Because we value safety, we will need some information at that time including: family member's name, child's name and birthday, address, phone number, and any special instructions (allergies, etc.).
How Secure Check-In Works
In J-Kidz, safety is a core value. That's why we have secure check-in systems at every Journey Church location.
During your first visit, you'll receive a key tag that is exclusive to your family. The next time you join us, you can use that key tag to check in on your own at any available station.
Upon check-in, you'll receive matching identification stickers. Your child will need to wear the name tag portion, and you will need to keep the matching tag. After the service, you'll show the J-Kidz leader your matching tag for your child to be released from his/her room.
If we need to contact you during the service, we have the option to either text message you or we will share your child's last name and identification code on the screen in the auditorium. We ask that you immediately find a J-Kidz staff member or leader who will direct you to your child's room.
What We Value
The Bible is the most amazing book ever written! And we strive to bring its stories to life through activities and discussions that keep students engaged. We want all students to love God's Word and understand the value of applying it to their lives.
Our environments and lessons are intentionally designed for your student to understand. We're so passionate about supporting them in each stage of life that we provide LifeKids options through 6th grade for our weekend experiences.
When students have fun at church, they can't wait to come back! And we know they'll have fun each week as they learn about who God is through games, activities, small groups, and video teaching.
Safety is one of our highest priorities. That's why you'll receive a unique parent identification number each time you check in. Additionally, every volunteer is screened and participates in a background check. You may also notice that our hallways are monitored by security during each experience.